The Daily Trolloc (91)
Weekly Issue 91. (Art by D.K. Sweet)
Wheel of Time TV News
Costume Designer
Isis Mussenden
has been added to the shows
IMDb page
.
Costume designers are responsible for developing, creating and fitting the costumes for characters in film, television and theatre productions. A costume designer – the head of the wardrobe department – translates the director's vision by studying the script to create looks that naturally develops and/or represents each character.
Isis is an international costume designer. She has a diverse body of work, most recently designing for such features as On the Basis of Sex and Velvet Buzzsaw. From mutants in The Wolverine to period dramas such as Thirteen Days, her work spans genres and budgets. Broad comedy, black comedy, fantasy, horror, historical drama and even animation are represented in her expansive resume of films.

Film titles include The Chronicles of Narnia: The Lion, The Witch and The Wardrobe, Prince Caspian and Dawn Treader, the two animated classics: Shrek and Shrek 2, as well as Puss In Boots, Thirteen Days, Matinee, Drag Me to Hell, Dirty Dancing: Havana Nights, Jay and Silent Bob Strike Back, Albino Alligator, American Psycho, The Astronaut's Wife, Ghost In The Machine and The Waterdance. She made her feature debut with the romantic comedy, The Allnighter.

Isis also served as the costume designer on two seasons of Masters of Sex for Showtime, garnering a CDG nomination. She also worked on a number of other long form television projects including HBO's A Private Matter, Storm and Sorrow and Turner Pictures' Memphis, for which she received a CableACE nomination for her designs. Additional accolades she earned consist of a BAFTA nomination, as well as Saturn and CDG awards for The Lion, the Witch and the Wardrobe. In addition, she was honored with a 2018 Ciclope Gold Award for the multi award winning commercial The Talk, My Black is Beautiful.

She began her career at Joseph Papp's renowned New York Shakespeare Festival and cut her teeth in the theater world on dozens of plays, including Been Taken, The Crate, At Home and Roger Hedden's Bodies, Rest and Motion at Lincoln Center. She also designed the costumes for the Marathon Festival of one-act plays by such playwrights as Horton Foote, David Mamet and Shel Silverstein at New York's Ensemble Studio Theater.

Mussenden is a native of Los Angeles and attended the University of California at Santa Barbara as a studio art major and later graduated from New York's prestigious Parsons School of Design, earning her Bachelor of Fine Arts degree in Fashion Design. She grew up bilingual, speaks Spanish and some Italian.
Isis talking about costume design:
That was the only news this week for the show, but in related news...
The Witcher
just wrapped filming
. Eight episodes took seven months(Nov-May). Netflix have it slated to air late this year. Although we don't yet know how many episodes
The Wheel of Time
will be, that timeline does give us a rough guide as to how long it may take to film WoT. Given that WoT is expected to start filming two months earlier than The Witcher did, even if WoT has two more episodes, a wrap date of around May 2020 should still be possible barring any delays. Late 2020 certainly looks possible at this stage for release, early 2021 at the latest INO.
The KingKiller Chronicles
prequel also
looks to be filming
around the same time as WoT:
This show, I'm in year two, going into three, of development, we won't shoot it until next year. Well probably late this year, actually. But you can't just pay me for six months worth of work for four years worth of work, to make, by the way, ten episodes of television
Narg took a looksee
at how searches on the show were trending...
Going in the right direction
Rafe on the other hand is still trying to climb back up to his Survivor glory days...
You can do it Rafe!
#NargCasting
Disclaimer: These picks by Narg are just actors that follow KVH Casting on social media, or have been previously cast by them and who Narg could see working in the role. It's just fun fan casting, with a tad more realism than picking A list actors.
Last week Narg made a suggestion for
Siuan Sanche
...this week Narg is taking a another shot at her:
Danielle Flett
The reason Narg is putting forth another pick, is the eyes. Narg remembered that Gareth Bryne was chasing Siuan because of her blue eyes. Danielle certainly has eyes you wouldn't forget. Her
>>showreel<<
ain't bad either, and Narg can definitely see her pulling off a few "Fish Guts" here and there...
Every good Amyrlin needs a Keeper of the Chronicles:
Sandra Teles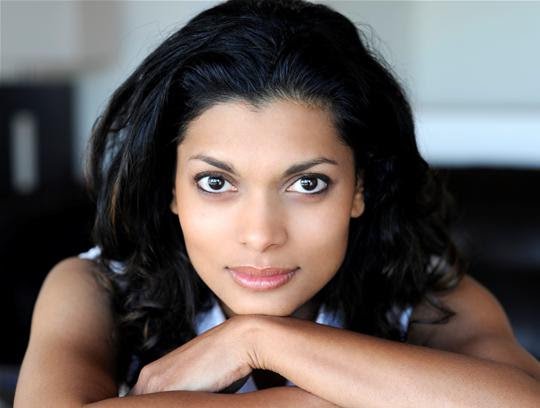 KVH has cast Sandra in two of her previous shows, Deep State (2018) and Grantchester (2019) and in the movie Extinction(2018). Narg couldn't find a show reel but it looks like she's popular with Kelly and she fits the description of
Leane Sharif
pretty well, other than height.
Amyrlin and Keeper???
Narg can see Joanna rocking a mohawk, and as she is from Texas...The High Lady Suroth Sabelle Meldarath is a perfect fit INO. You can view her showreel by clicking on the media tab
>>HERE<
. (Seanchans sound like Texans according to RJ)
Enough of #NargCasting for the moment...Time for some #RJCasting...In Robert Jordan's notes, he apparently had a list of actors he associated with his characters.