Dave Hill - Wheel of Time TV Series Writer
If you're a big
Game of Thrones
fan, you may find the name familiar. That's because Dave has been working on
GoT
since 2011. From season two onwards he has been learning and honing his writing skills under the watchful eyes of David Benioff and D.B. Weiss. He started out as their assistant before working his way up the writer ranks from Staff Writer(2014) to Executive Story Editor(2017)(
writer titles explained
). Presumably he'll get a Co-Producer credit for season 8.
While he may only have four "written by" credits during his seven years on the show(Sons of the Harpy, Home, Eastwatch and Episode 1 of season 8), he's had a seat at the Writers' table and has helped shape and formulate all of the episodes since 2014.
Assistant - 30 episodes, 2012 - 2014
Staff Writer - 10 episodes, 2015
Story Editor - 10 episodes, 2016
Executive Story Editor - 7 episodes, 2017
Narg is thrilled by this pick by Rafe! Dave's time and work on the biggest show on TV over the past decade, will be an invaluable source of experience from which Rafe can tap and draw from.
Dave joins the all star team of
Rafe Judkins
,
Amanda Kate Shuman
,
Celine Song
,
Paul and Michael Clarkson
!
If Dave thought GoT fans were fanatics....wait til he meets us😜
Update: Dave has written Ep104: The Dragon Reborn
Though Rafe hasn't officially announced Dave is onboard, members of the writers' room surprised fellow member Celine Song at her Play, Endlings.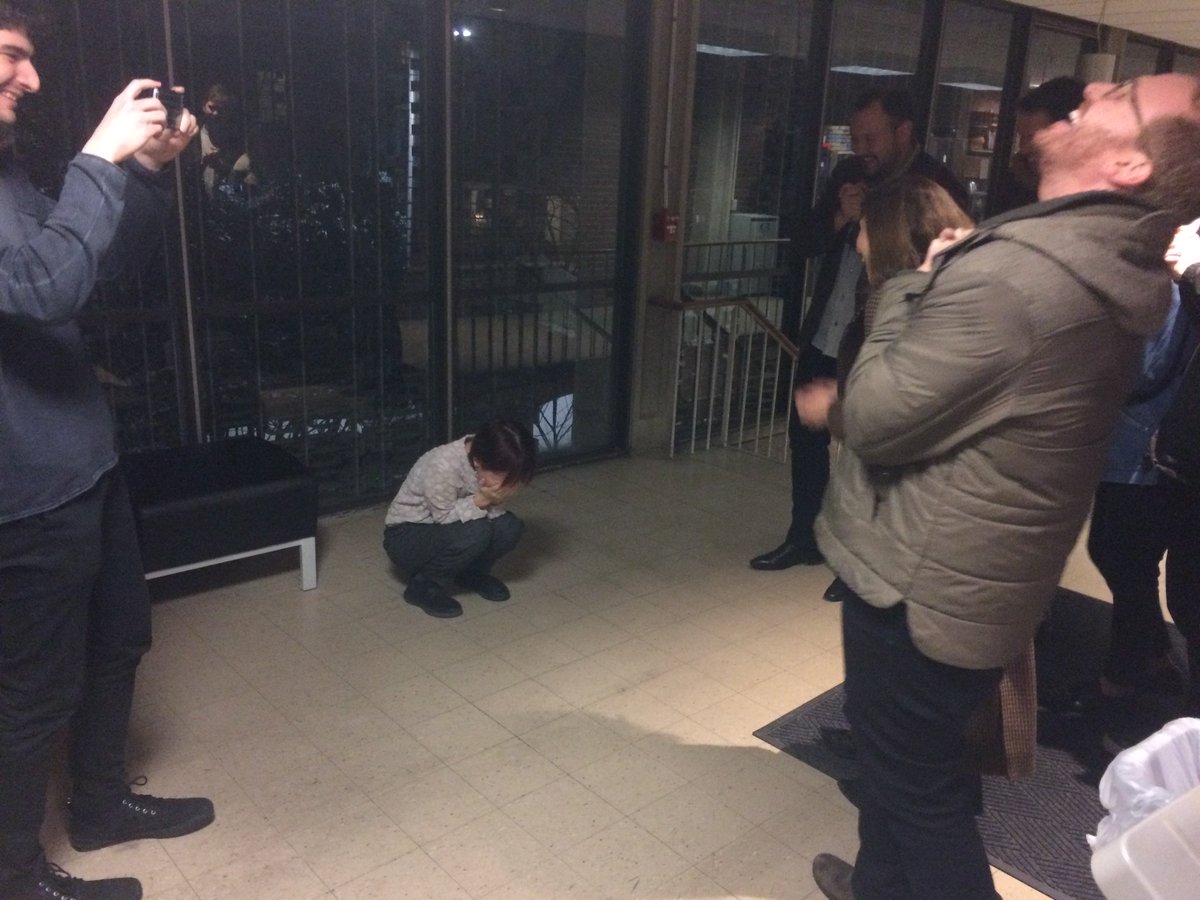 A few special guests surprised #EndlingsART playwright Celine Song (@helloellephanta)before the show tonight.
Rafe later posted this photo
which removes any doubt.