The Daily Trolloc (63)
Wheel of Time News
Last week,
Rafe was meeting with writers
to staff the shows Writers Room, and it looks like he hired some of them!
Sarah Nakamura
, Rafe's LA based book expert, had the following to say on
Twitter
:
Next step, lock them in a room for a few months! That or go on mystery trips to exotic locations, and call it
team building or a writers retreat
😉. Hopefully one of the upcoming November #WoTWednesdays, will be a photo of a room with writers in it!
Sarah also shared some titbits about her role in the shows development, in one of the Wheel of Time Facebook groups:
Some interesting insight on her role, and should be INO, some comfort for those worried about the adaptation. No doubt Narg makes Sarah bite her tongue a lot...Narg suggests investing in a mouth guard.😄
In other news
There's a new Podcast
on the block,
The Black Tower
has gone live
!
It's our first episode, we talk about the gender dynamics in Wheel of Time. Drinks are had and Andrew confuses the Sea Folk with the Seanchan. We are handing out opinions like we're Oprah.
The Great American Read
has finished, and
The Wheel of Time
came in at #62 out of 100. Not to bad considering
A Song of Ice and Fire
came in at #48, and that's with the help of having the most watched Drama show on TV(it's even listed as Game of Thrones). You can see the full rankings
>HERE<.
Tor's reread of The Great Hunt
is up to Part 13:
Nynaeve Confronts Her Fear
Halloween is fast approaching, so it feels appropriate that this week's Reading The Great Hunt post is number thirteen. Since I was born on a Friday the 13th, I always enjoy the spooky dates, and consider thirteen a lucky number. But while it's lucky for me, it's less lucky for Nynaeve, who is really getting put through the wringer this week—or rather, through the ter'angreal. I originally intended to cover both chapters 23 and 24 this round, but after I finished my analysis of Nynaeve's experience, I found that it was quite long enough (and dense enough) to be a whole post all on its own.
Speaking of Halloween
, It's time to carve your WoT pumpkins!
If you make a mess of your pumpkin...Just call it Olver...
Featured Art
Gal Or aka Lightwaved has finally graced us with
a new WoT piece
, thanks to Olga:
If you missed his WoT art from back in May, be sure to
scroll though his Instagram account for them
!
Some more Inktober art: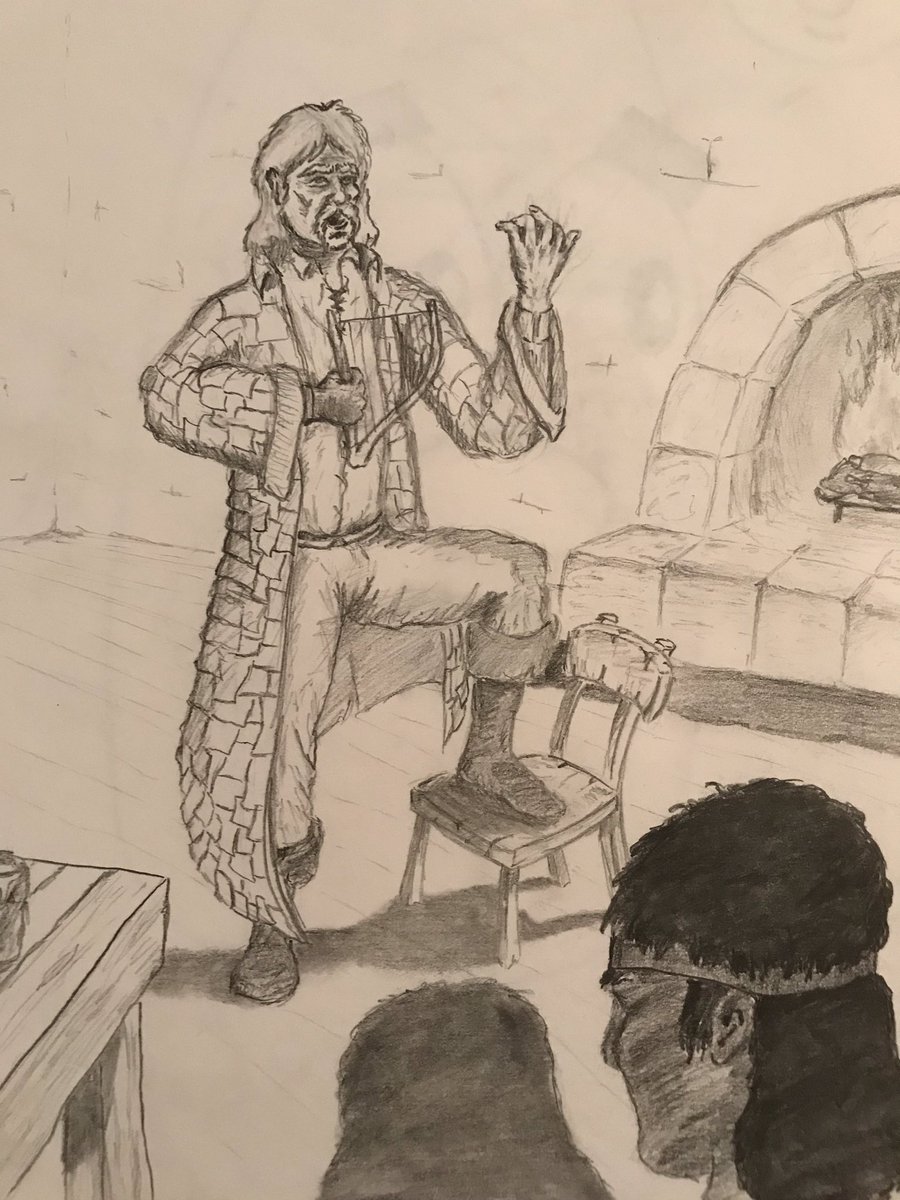 Be sure to click on the links if you like any of the above works as the artists all have more WoT art to see!
If you have some Wheel of time news to share, don't be shy
let Narg know
😉. Everything we know about the TV show below:
What we know:
Status:
Greenlit "Pre-production"
Network -
Amazon Prime Video
Production Studio -
Sony Pictures Television
Production Company -
Radar Pictures
Show Runner -
Rafe Judkins
Writers -
Amanda Kate Shuman
Assistant to Rafe:
Patrick Strapazon
Executive Producers -
Ted Field
,
Mike Weber
,
Darren Lemke
,
Red Eagle
Consulting Producer -
Harriet McDougal
Book Consultant -
Sarah Nakamura