The Daily Trolloc (60)
Wheel of Time News
As you no doubt already know, there was a
little bit of news last Monday,
so Narg finally gets to update the status of the show:
Status:
Greenlit "Pre-production"
Network:
Amazon Prime Video
Production Studio -
Sony Pictures Television
Production Company -
Radar Pictures
Show Runner/Writers -
Rafe Judkins
,
Amanda Kate Shuman
Assistant to Rafe:
Patrick Strapazon
Executive Producers -
Ted Field
,
Mike Weber
,
Darren Lemke
,
Red Eagle
Consulting Producer -
Harriet McDougal
The show is "Greenlit", now we all want to know how long it will take to film, and when it will premiere. Every show is different, but lets take a look at some recent shows to see how long it took them, from being greenlit to airing or estimated air date:
The Boy's:
Greenlit on November 8, 2017 and is expected sometime in 2019. So anywhere between
14 to 26 months.
The Witcher:
Greenlit around April 2018, expected late 2019. Rough estimate
14-20 months.
Altered Carbon:
Greenlit January 2016, premiered February 2, 2018.
2 yrs 1 month
.
Preacher:
On December 3, 2014, AMC ordered the pilot. The series was officially picked up to series on September 9, 2015 and premiered on May 22, 2016.
18 months.
The Man in the High Castle:
Pilot ordered July 2014, Series ordered February 2015 and premiered November 20, 2015.
17 months.
Outlander:
Ordered June 2013, aired August 9, 2014.
13 months.
If we add that all up using the longest time for the estimated ones, we get an average of just under 20 months. So assuming Amazon don't drag their feet and all systems are a go, we could/should see The Wheel of Time hit our screens no later than June 2020. Hopefully sooner!
In other news:
You may have noticed
that wheeloftime.tv is no more. Narg handed over his wheeloftimetv social media handles to the Internet Marketing team over at Sony TV. To avoid any confusion Narg has also renamed this blog/site TheDailyTrolloc.com. For the time being wheeloftime.tv will redirect to that(once i get the redirect working). Narg's new social media accounts on Twitter and Instagram are @thedailytrolloc.
Brandon Sanderson
had a little bit to say about the show
during a Reddit AMA
:
To celebrate the greenlighting
of the show, Badali Jewelery, the officially licenced maker of WoT jewlery has
10% of their range!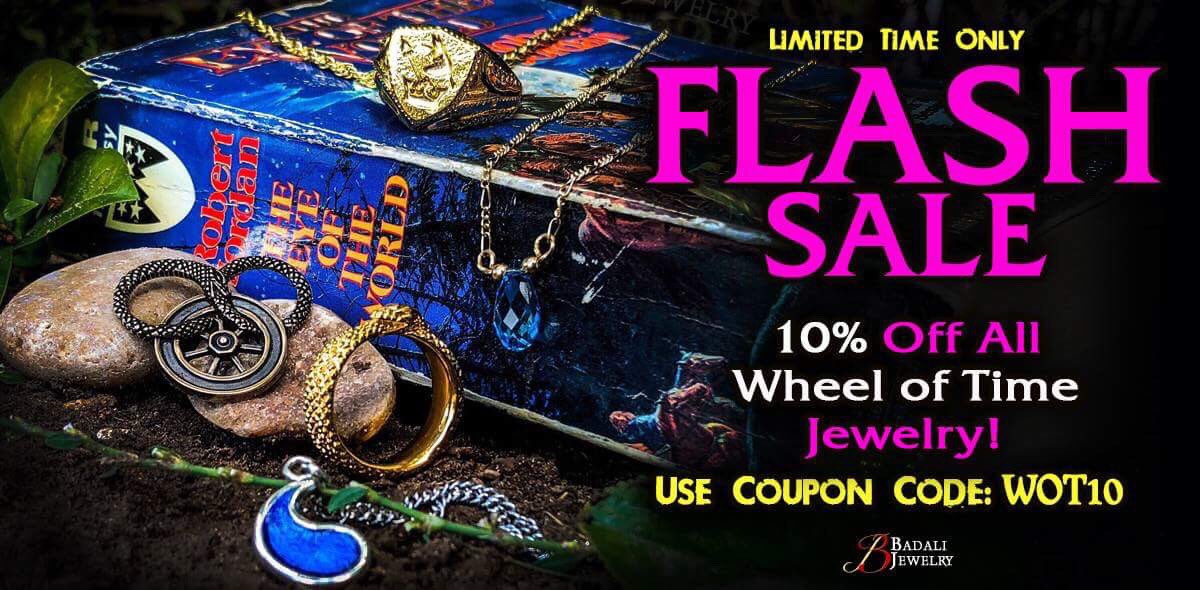 Code good til the the 14th
Featured Art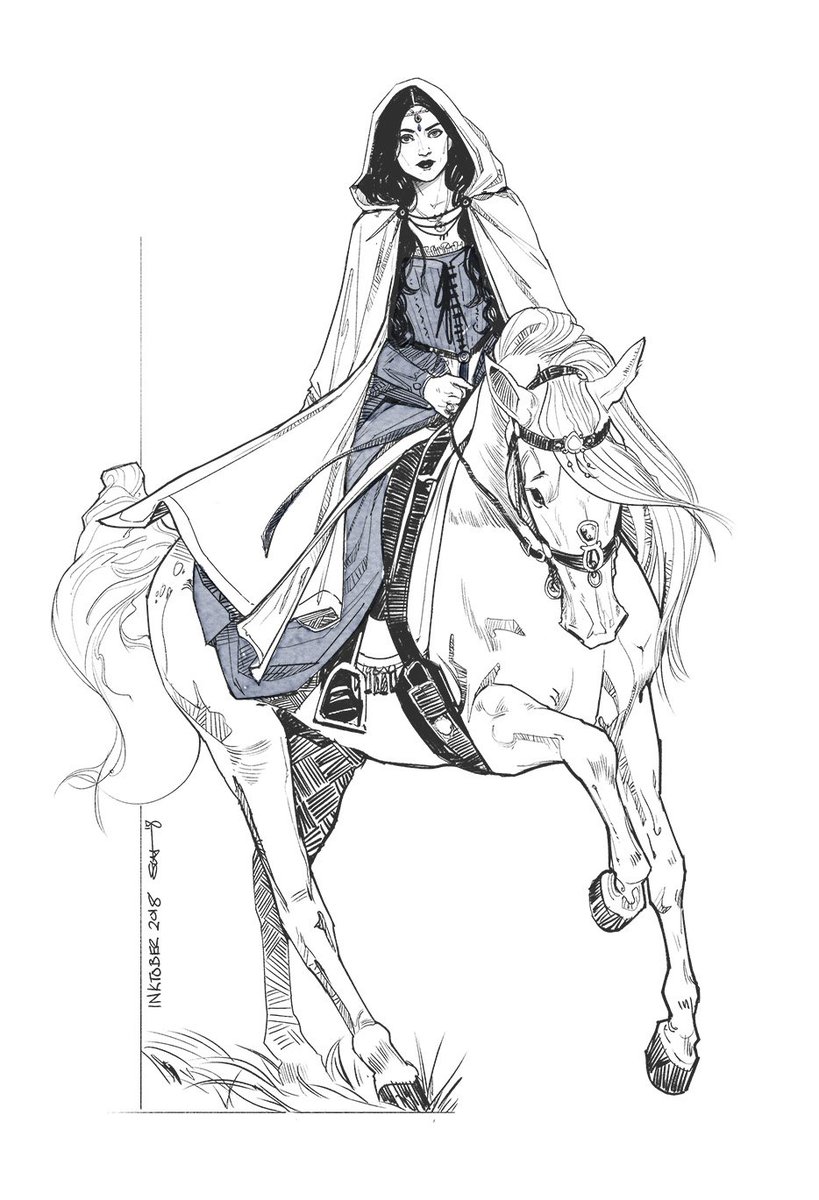 Moiraine by
Elyas by
Graendal by
Both Eyeballplant and Sean are participating in Inktober and are doing Wheel of Time art for it, so be sure to follow them.
That's it for another week! Small recap on what we know about the show below. Remember if you have any WoT news, show related or book, be sure to let
Narg
know😄: