Sarah Nakamura - Wheel of Time TV: Book Consultant
Rafe Judkins
,
The Wheel of Time Showrunner
,
has introduced
yet another member of his Wheel of Time Team:
Introducing another member of the Wheel of Time team - Sarah Nakamura, our LA-based book expert. They say 10,000 hours makes you a master, and she's read the entire series THIRTY TIMES (about 12,600 hours of WoT). I've yet to stump her with a question. #WoTWednesday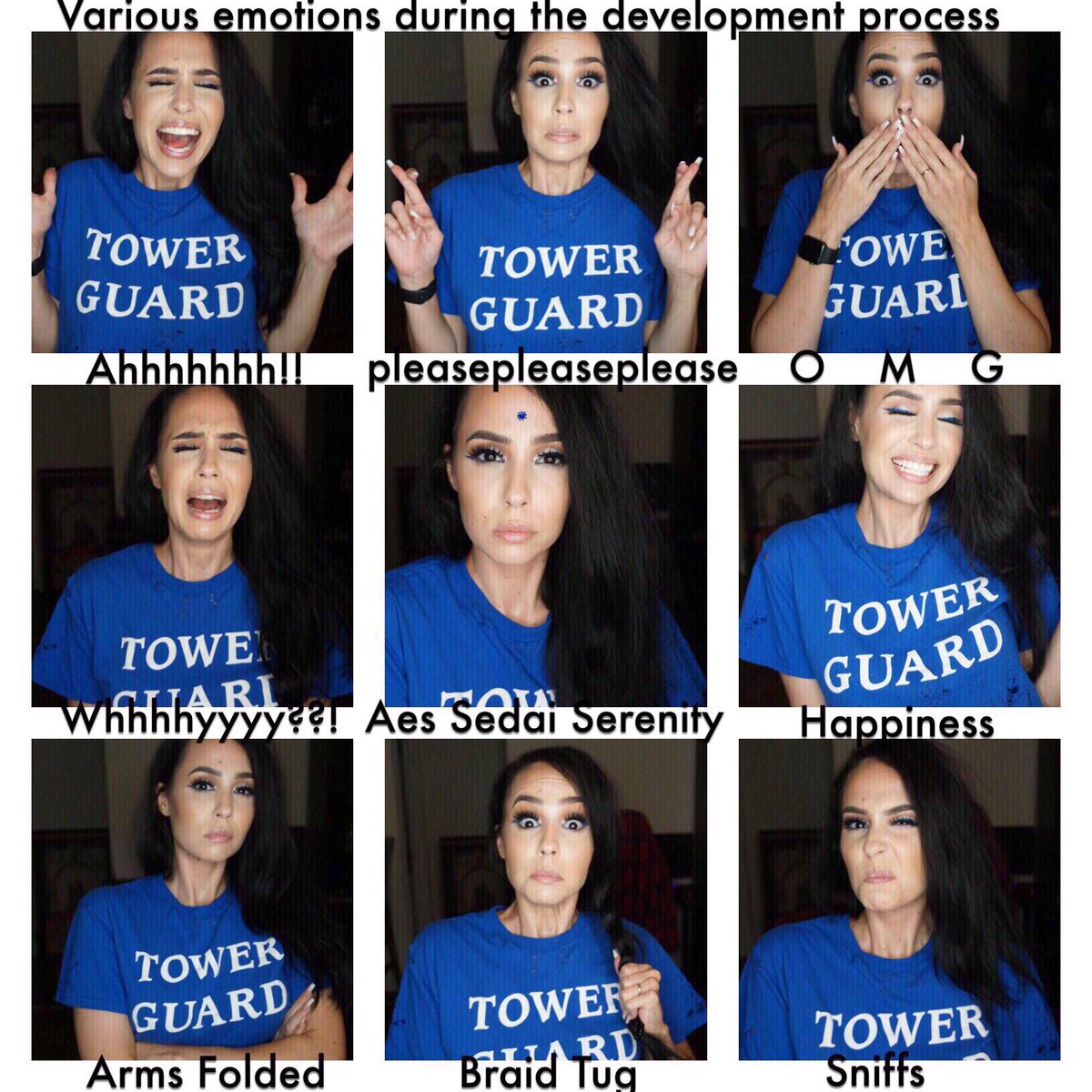 Having a book expert on hand is ahh handy😎 It's also yet another indication that Rafe is respecting the source material. Of course, it also makes every other fan out their, envious of her😊.
Who the heck is Sarah and what has she done? Read on:
First we need to address the S'redit in the room, as it will no doubt cause worry for many. Winter Dragon! Yes that's right, Sarah is listed as a production consultant on Winter Dragon.
Sarah had the following to say about that on Twitter:
I was invited down to the WD set on the day before it was being filmed! My contribution was actually after filming where I did a bit of research for some VO dialogue. I wasn't apart of preproduction/production for that project at all. My name in the credits was a thank you for the post production work ;)
Cause for concern? Narg doesn't think so. She didn't write the script, she didn't have any say in how the pilot looked, and she certainly had no say in the liberties they took with it, or how REE dealt with Harriet afterwards.
No doubt any of us, if someone called you on the phone, and said, "we'd like your input on a TV pilot we're filming for The Wheel of Time", you would have jumped at the chance, even if you had reservations about the people making it. After all, they were the licensed rights holders, and as far as you'd have known, it was legit, and not some last ditch, low budget effort to retain the rights.
If Rafe is happy to give Sarah the tick of approval, so is Narg...plus Narg has been stalking...er "researching" Sarah for most of the year, and apart from being a bit "Kadashian" at times, she seems pretty normal for a human, and Narg doesn't doubt her love for The Wheel of Time!
Not sold on that? Well here she is in the Official Tor Trailer for Towers of Midnight, starring as Moiraine!
She has also worked at
JordanCon
for Seven years as the Registration Director (welcome wagon) and of course she's read the books more times than the average fan. Does that make her infallible? No, but having her there to help Rafe keep some consistency between the show and the books, eases Narg's concerns a little bit😉. Plus, Narg has heard Harriet approves😃!